Quick Details
Material:
Plastic
Plastic Type:
PP
Bag Type:
Woven Bag
Industrial Use:
Food
Use:
Corn
Feature:
Moisture Proof
Surface Handling:
specialty sacks
Sealing & Handle:
single fold stiched bottom
Custom Order:
Accept
Place of Origin:
Shandong China (Mainland)
Brand Name:
jianyuanchun
Model Number:
BOPP BAG002
bag size:
customized
bag weight:
customized
top and bottom:
customized
fabric:
customized
other details:
customized
Packaging & Delivery
| | |
| --- | --- |
| Packaging Detail: | by bale or by pallet with carton or as customers request |
| Delivery Detail: | within 20 days after receiving the deposit |
Specifications
polypropylene bag, JYC can provides a comprehensive range of specialty sacks. Standard and customized sacks tailored to your spe
polypropylene bag
Product Description
We are specialize in this field for 50 years. We owned a biggest PP woven bag factory in northern China with 6 million bulk bags and 0.25 billionsmall pp woven bags output per year our factory had been approved by AIB/HACCP/UN/ISO etc .

The produce capacity of this kind of bags of our factory is 300,000pcs/month. This kind of bags have functions of artistic and ventilate and anti-slip and so on . the MAX colors we can print on the bopp film is 8 on front and 8 on back at most .
Looking forward we can have a good and long term cooperation in the near future!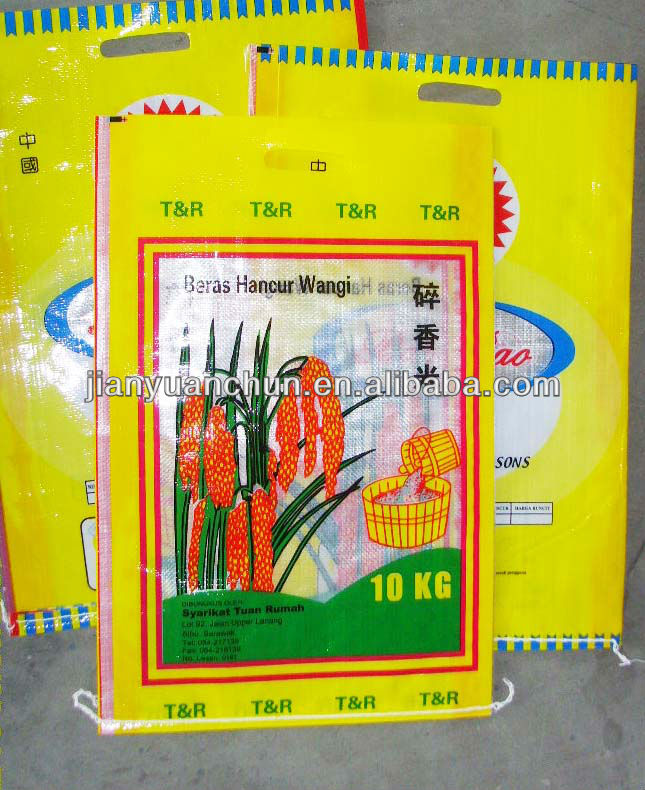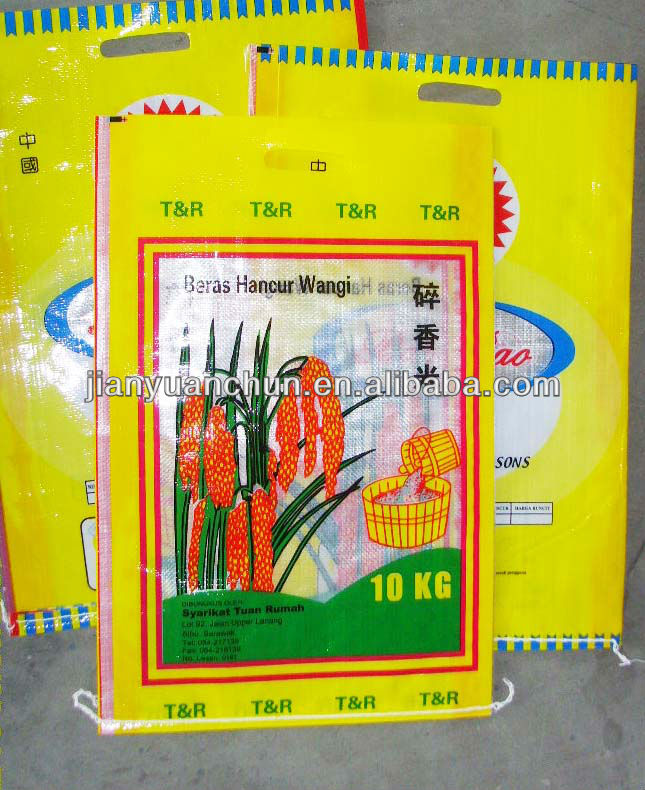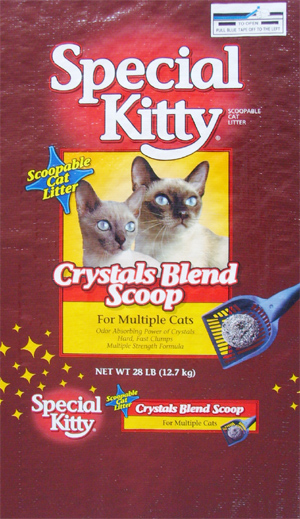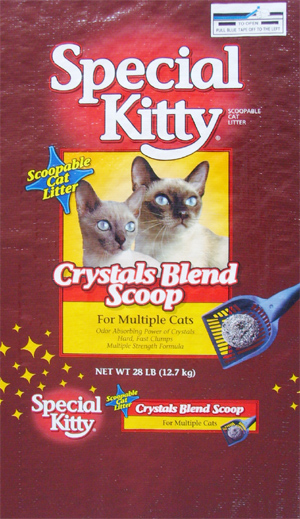 Our company information:
Shandong Shouguang Jianyuanchun Co.,Ltd. is one of China's largest professional manufacturer of plastic packaging products. With nearly 20 years of experience in the production of plastic packaging products, we are a member of China Plastics Packaging Federation.
The company has 11 sets of advanced extruding machine, 200 sets of loom machine, 5 sets of coating machine, 2 sets of back seam machine, 10 sets of various printing machine, 2 sets of color printing machine, 600 sets of sewing machine, 9 sets of plastic film blasting machine. Annual capacity for all kinds of packaging film used in industry is 10,000 Tone, top grade EVA and PE film more than 5000Tone.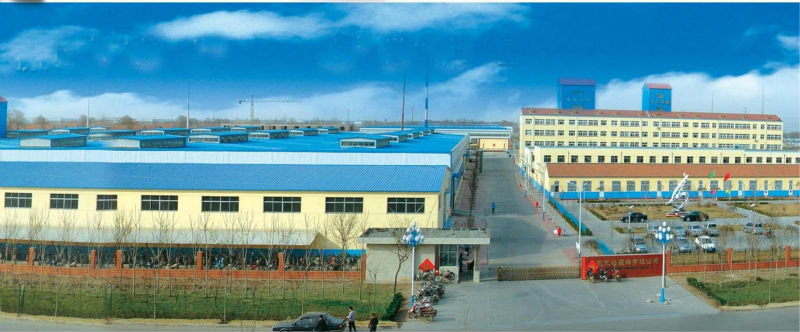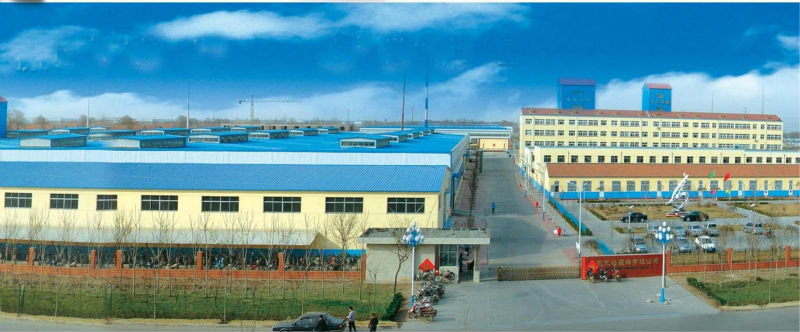 Our Services
More bags in our production line for your choose:
Our Services
We promise such as:
1). we are manufacturer directly not trade company,so cold you give you competitive price.
2).We are testing the bag is 100% in order that make sure the bag high quality for you.
3).we have large quantities production capacity keep delivery in time
4).we could give you best design which make you reduce the purchase cost but quality is best.
Feel free to contact us by Skype: helenliu83
Verified Information
This information was Verified by
Bureau Veritas and is valid for the following period:
2013/11/26 --- 2014/11/25
The information below covers both the Gold Supplier and its related companies, which are defined according to china laws and regulations, and which will also be clearly displayed in the full report >>
The competitive advantage of product line:
We are a professional packaging manufacturer with a large size in China. Our main markets are in North America, Europe and China. We have got ISO 9001:2008, HACCP and AIB certificates. The MOQ is 30,000 Pieces and delivery date is 15 days. Welcome OEM and ODM orders.
Production Capacity:
| Product Line Name | Production Line Capacity | Actual Units Produced(Previous Year) |
| --- | --- | --- |
| PP Woven Bags | 1,040 Tons/Month | 7,772.8 Tons |
Export Market Distribution:
| Market | Revenue(Previous Year) | Total Revenue (%) |
| --- | --- | --- |
| North America | confidential | 64.22 |
| Southern Europe | confidential | 8.95 |
| Domestic Market | confidential | 26.83 |
Production Machinery:
| Machine Name | Brand & Model No. | Quantity | Number of Year(s) Used | Condition |
| --- | --- | --- | --- | --- |
| Extruding Machine | SJMS-Z105X33, SJ-105x31 | 13 | 4.0 | Acceptable |
| Circular Weaving Machine | HENGLI | 220 | 3.0 | Acceptable |
| Coating Machine | Far East | 5 | 2.0 | Acceptable |
| Printing Machine | ZB800 | 6 | 1.0 | Acceptable |
| Sewing Machine | DSGK20-8, D-71696, FGB4-1 | 320 | 6.0 | Acceptable |
| Laminating Machine | Far East | 3 | 2.0 | Acceptable |
| Plastic Puffing Machine | YINFENG | 4 | 2.0 | Acceptable |
| Cutting Machine | No Information | 18 | 5.0 | Acceptable |
| Sealing Machine | No Information | 2 | 4.0 | Acceptable |
Testing Machinery:
| Machine Name | Brand & Model No. | Quantity | Number of Year(s) Used | Condition |
| --- | --- | --- | --- | --- |
| Single Yarn Strength Tester | YG021 | 5 | 5.0 | Acceptable |
| Melting Index Apparatus | XNR-400B | 1 | 1.0 | Acceptable |
| Electronic Strength Tester | YG026 | 3 | 0.8 | Acceptable |
| Analytical Balance | TG328A | 1 | 4.0 | Acceptable |
| High-low Temperature Test-box | SW/GDW-100B | 1 | 1.0 | Acceptable |
| UV Testing Machine | XMTE-3 | 1 | 5.0 | Acceptable |
| Oven | Y802A | 1 | 29.0 | Acceptable |
| dro Test Machine | No Information | 2 | 8.0 | Acceptable |
Production Flow:
Raw Materials
Extruding
Weaving
Coating
Laminating
Printing
Cutting
Sewing
Sealing
Bagging
Packing
Finished Products
Preview Next
Real Case for Lower MOQ:
| Products Name | MOQ(in the last 12month) |
| --- | --- |
| PP Woven Bags, | 30,000 Pieces |
Real Case for Large Contract:
| Products Name | Order(in the last 12month) |
| --- | --- |
| PP Woven Bags, | 500,000 Pieces |
Short Lead Time:
| Products Name | Order(in the last 12month) | Shortest Lead Time |
| --- | --- | --- |
| PP Woven Bags, | 30,000 Pieces | 15 Days |
Certification:
| Certified Picture | Certification Name | Certified By | Certificate No. | Product Name & Model No. | Available Date --- Expired Date |
| --- | --- | --- | --- | --- | --- |
| | ISO 9001:2008 | CQC, CNAS | 00112Q210489R2M/3700 | PP woven fabric, production of woven bags | 2012/10/15 --- 2015/10/14 |
| | HACCP | CQC | CQC11H11160R0M/3700 | Production of plastic packing bag for food (FIBCS, Flexitank) | 2011/09/14 --- 2014/09/13 |
| | AIB | AIB International | N/A | N/A | 2012/11/21 --- 2049/12/31 |
Testing Report:
| Report Picture | Report Name | Report By | Product Name & Model No. | Report Date |
| --- | --- | --- | --- | --- |
| | Product Test Report | Weifang Institute of Supervision & Inspection on Product Quality | PP Woven Bag, 90 X 60 (mm) | 2013/07/18 |