Quick Details
Place of Origin:
Henan China (Mainland)
Brand Name:
JinZhen
Model Number:
JZK2099-plastic recycling
oil yield:
40%-45%
raw material:
waste plastic , waste rubber , waste tyres
warranty period:
1 year
capacity:
5T/8T/10T
material:
245R
fuel:
wood,coal,waste gas
weigt:
20tons-27tons
length:
5500mm--6600mm
diameter:
2200mm--2600mm
thickness:
14mm-16mm
Packaging & Delivery
| | |
| --- | --- |
| Packaging Detail: | 5 tons capacity waste plastic recycling machine need 40 HQ and 40 GP |
| Delivery Detail: | 15-20 days |
Specifications
plastic recycling machine
1,reasonable price
2,environmental machine
3,high oil yield
4,practial machine
JZ brand waste plastic recycling machine
The proceess: Put the raw material into it, such as waste tyre, rubber and plastic into it, produces the crude oil.If your material is tire, the output includes crude oil, steel wire and carbon black.If it is plastic, the output is crude oil and carbon black, but the plastic carbon black is no use.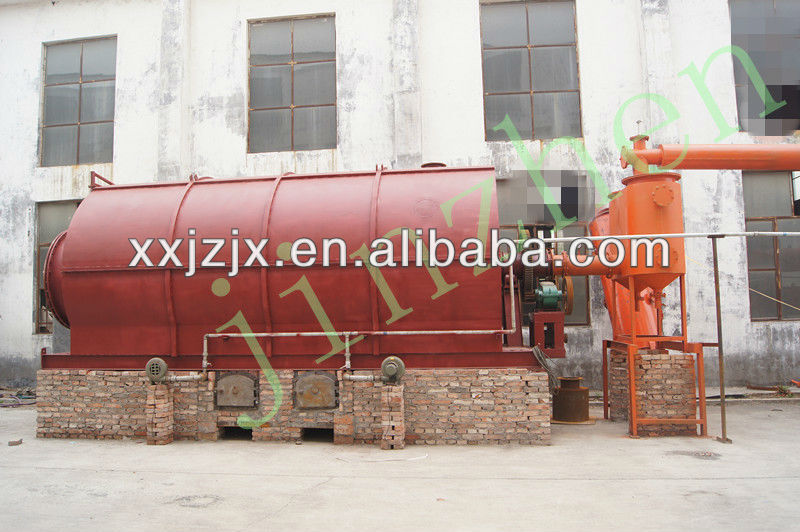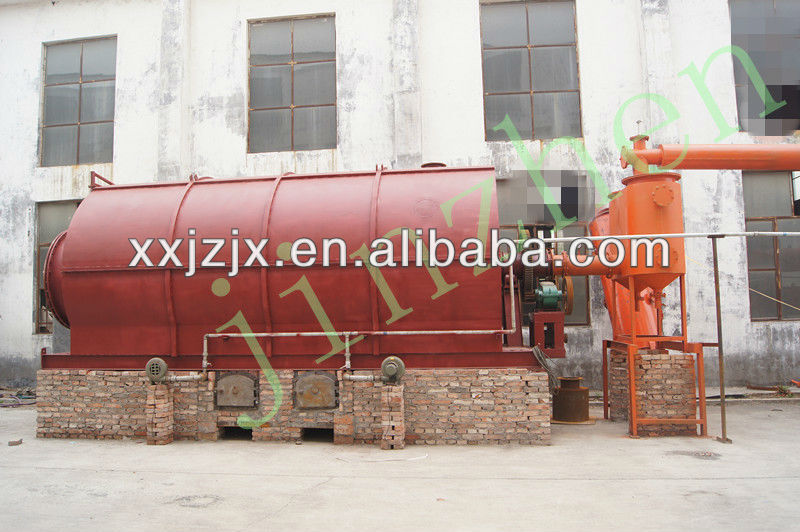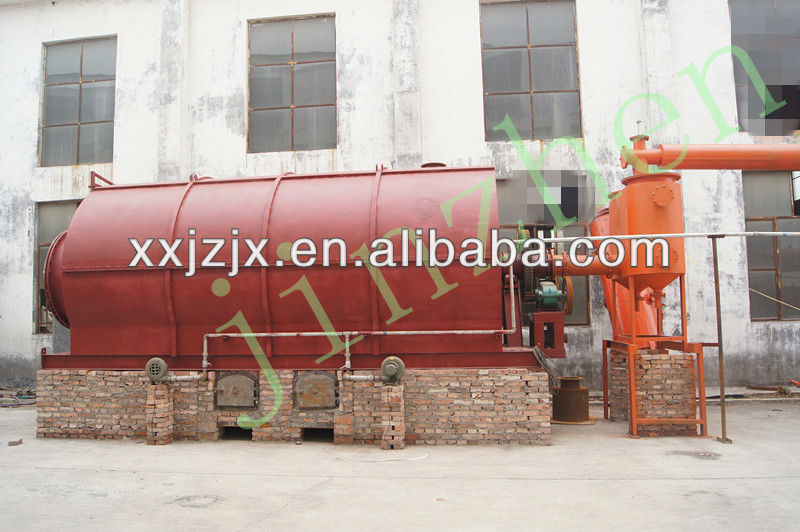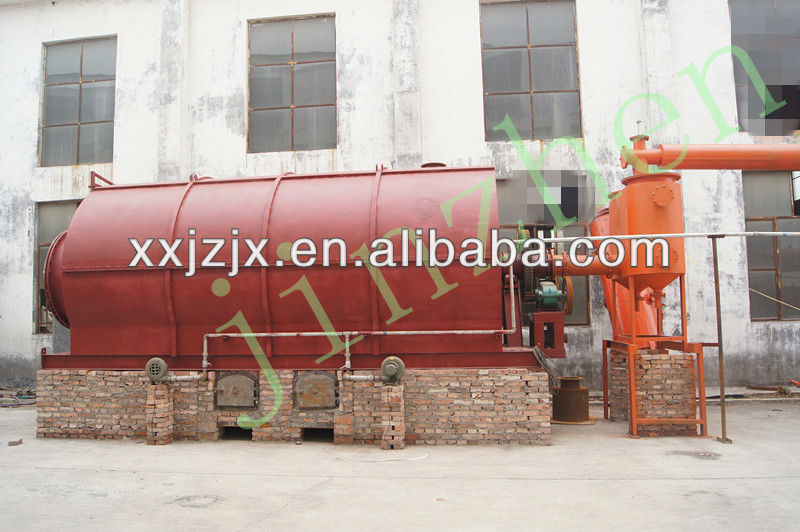 Model:
Mode Size Material
5 tons 2200mm*5000mm
R 245 boiled steel
8 tons 2200mm*6600mm
10 tons 2600mm*6600mm
Remarks:
Maybe you want to bigger size, such as 12 tons or 20 tons, it has shortcomings like the following:
A)Increase your cost. Normally, the size of the frame(open container) is enough for 10 tons at most, if you want the bigger one, you must charge more for the widened extended frame(open container.
BLower safety. The strength of boiled steel is enough for 10 tons at most, if you use bigger one, safety factor will be lower.
Processing time:
Procedure Time
Feeding 1.5h -----2h
Light to oil gas comes out 1.5h -----2h
Oil gas begins to finishes 6h--------8h
Carbon black and steel wire slagging 1h
Cooling down the reactor 8h
Total 18h----21h
Remarks:
A).If you use plastic as fuel, there is no steel wire
B) Normally, 3 batches 2 days
C) Our machine is also the continuous machine
Consumption:
Fuel 5 tons 8 tons 10 tons
Coal 150 Kg 180 Kg 200 Kg
Wood 400 Kg 500 Kg 550 Kg
Remarks:
A).After you light the machine, at first 1.5h to 2h, you need to use the coal or wood as fuel, after that, it begins to produce the waste gas, you can use the waste gas as fuel, save your cost.
B) The whole process, it needs two worker for feeding and charge the machine.
Output:
If your raw material is tire, as follows:
Crude oil 45%----50%
Carbon black 35%
Steel wire 12%----15%
Waste gas 5%-7%
Character of waste plastic pyrolysis plant
1.Environmental machine. From production to output, it has good sealing, no waste gas out. Because it uses wood, coal and PLG as fuel, it may produce smoke gas, after several processes purifying, it gets the gas which is without color and smell. It's a green production. What's more, when it slags the carbon black, there is a door-cover on the front, keep from flowing and wet.
2. Energy conservation. After the cooling system, there is some oil gas becomes liquid, but another still can't become liquid, then it goes into the waste gas recycle system, flows into the furnace for recycling burning, this improves the efficiency of the energy.
3.Cost saving. First, because the machine is automatic, it just needs four people divided into two groups to charge, which saves the manpower. Second, the waste gas can be recycled used, saves the fuel.
4.High profits. It really actualizes the cost saving, less electricity and manpower. It can help you get the more profits.
Company Commitment
Xinxiang Jinzhen Machinery Manufacturing Co. is one of manufactures which produces the oil refining equipment.
Our company adheres to "excellent quality, winning the world", after many years researching, we have developed the equipment more practical and useful, especially the development of the condensing system, which increases the oil yield rate. What's more, the dust removal system, which is environment protective and energy conservation.
The company passed the ISO9001 International Quality System Certification and CE (Conformity European), with a modern quality management system.
Dedicated to work with the new and old customers to create the brilliant future!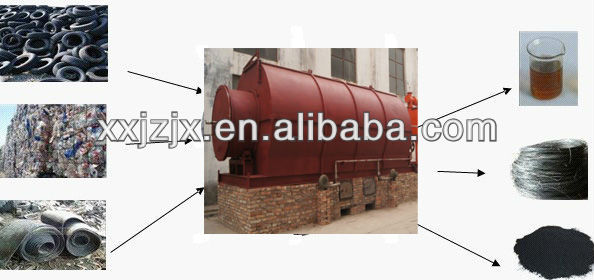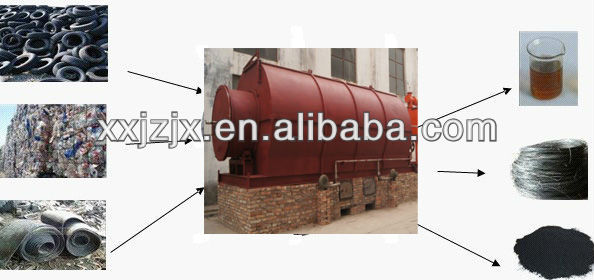 Hot line " 0086 13373760726
Miss Kelly Cao is at your service in 24 hours
Skype : kellytai77